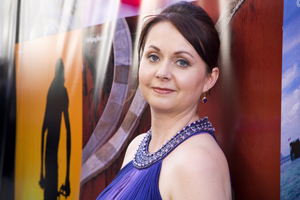 After making the transition from Sony Europe's PR and marketing department to its events team eight years ago, Elke Fabian has been "in her element" organising a diverse range of events including b2b, b2c, hospitality, exhibitions, conferences and ad hoc meetings for Sony Europe.
Despite a global recession, Fabian says she has noticed no real slowing of Sony's event activity, but says that tighter budgets and lead times are now the norm. She enjoys how every day is different, which certainly seems to be the case: she tells us she once spent a day helping to decorate a meeting room.
First-day nerves
I remember my first major event was to organise 600 delegates and press at the Sony Vaio World Information Programme in Cannes. I was dealing with issues from corporate customers, dealers and press all at the same time. It was quite a challenge considering I had only just moved into events.
Meetings decline
After a restructure last year, I am no longer as involved in organising smaller internal meetings. This is now left mainly to PAs in the various teams throughout the company. My advice is often sought for sourcing venues for delegates, though. One of my favourites is The National Theatre, which has great views over London.
Royal Wedding antics
A recent highlight was organising a group of girls to attend the Royal Wedding in Trafalgar Square with Sony Cybershot cameras, the images from which were displayed on giant screens.
Another highlight was our event at CS Las Vegas last year, when we launched our 3DTV range. We took a group of corporate clients out on helicopter flights over the Grand Canyon, and it included wining and dining in the city. It was a fabulous trip. Our corporate entertaining often takes place around trade shows nowadays.
Good suppliers
What I have learned from the recession is that it is important to have a great relationship with your supplier network and staff. We only have three in our internal team and I find that, in outsourcing event organisation, you can lose that intimacy we have with the brand as a team.
Venetian panic
One of the biggest challenges I have faced was during a Vaio hospitality trip in 2008 to Venice. The location is fantastic and the Hotel Excelsior is magnificent, but the airport decided to go on strike during the trip. We had to reroute our delegates to Bologna and organise coaches and boats. Happily the boats actually added to the romance of the trip, but it was challenging to re-organise the activities.
Put yourself in their shoes
I think everyone has it in them to be successful in events.
The trick is to think about the delegate's experience and how to improve it. For example, when you get off a plane, would you really want to go straight to a conference, or would you like time to relax? You need to get a feel for what makes a good venue. For our conferences we usually preview the space first.
MY EVENTS
One of the major events is the annual Sony World Photography Awards, usually held in Cannes but this year at the Odeon Leicester Square. Sony invited around 1,200 delegates on 27 April. There are typically around ten gala dinners per year for me to organise, with delegate numbers usually at around 300. We also hold corporate entertaining for 50-800 delegates at exhibitions including IFA, Medica and Photokina.
FABIAN LOVES ...
Twinings tea - With no milk and no sugar. It helps perk up the brain.
Audi A3 - My 1.9 litre convertible brightens up any day, even in winter.
Shoes - You can never have too many; they're vital for events. That's my excuse.
Excel - Every event planner should be happy leafing through a good spreadsheet.
Have you registered with us yet?
Register now to enjoy more articles
and free email bulletins.
Register now
Already registered?
Sign in