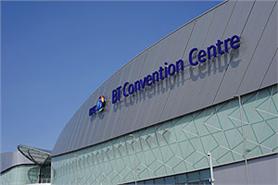 Following Rogers departure, ACC's three general manager positions have been replaced with two new posts, reporting to chief executive Bob Prattey.
Tim Banfield is now commercial director and Phil Pickett is named as project director, exhibition and event facilities.
Banfield was previously general manager with Echo Arena and Pickett was general manager of operations across ACC Liverpool.
ACC Liverpool is currently seeking a project director and operations director.

Prattey said: "These are exciting times for ACC Liverpool and our organisational changes will aid the delivery of our customer based objectives inherent in our revised strategic business plan.
"I would like to thank Jacquie for her commitment to the company's success since her appointment in 2006. She has been instrumental in helping to build the business into one of the most successful Convention Centres in the UK and has helped put Liverpool on the map for business tourism."
Rogers added: "I have had a great five years at ACC Liverpool and am extremely proud of my achievements and those of my team. The announcement of the restructure at ACC Liverpool has come at a time when I am ready to explore new professional opportunities within the industry."
In March, ACC Liverpool gained permission from Liverpool City Council to add a new 8,100sqm exhibition and events complex and a 200-room hotel.
Have you registered with us yet?
Register now to enjoy more articles
and free email bulletins.
Register now
Already registered?
Sign in