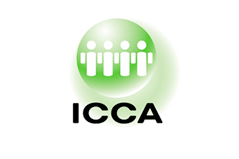 The standings, sampled on 9 May 2011, covers meetings organised by international associations which take place on a regular basis, and which rotate between a minimum of three countries.
USA and Germany are first and second respectively, as has been the case since 2004. The rankings are measured by the number of international meetings organised in 2010.
The gap between the USA and Germany is shrinking from 137 to 81 meetings compared to the 2009 figures.
The UK and France both climb one place to fourth and fifth respectively at the cost of Italy, which now ranks sixth.
ICCA chief executive Martin Sirk said: "It seems clear to me that we're in the midst of an extended period of astonishing dynamism. 2009 and 2008 were similarly buoyant in terms of new association event creation.
"This surely has to be driven by the acceleration of new scientific and technological developments, and the need to discuss these complex changes face-to-face."
Japan and China both also climb one place and Brazil drops two places to ninth. Switzerland is a newcomer in the top 10.
The top five cities are the same as in 2009. For the sixth year in a row Vienna is the most popular city, even though it organised six less meetings compared to 2009.
"This means other cities are gaining ground on Vienna. Like last year, Barcelona, Paris, Berlin and Singapore make up the top five cities," added Sirk.
Notable climbers are Madrid from 13 to six, Istanbul from 17 to seven, Sydney from 27 to 10 and Taipei from 25 to 11.
Copenhagen and Stockholm dropped out of the top 10 and Bangkok dropped out of the top 20.
London has risen five places from 19th to 14th place.
Have you registered with us yet?
Register now to enjoy more articles
and free email bulletins.
Register now
Already registered?
Sign in