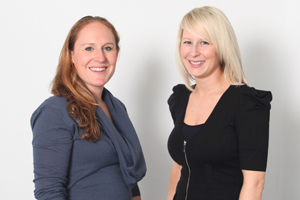 Sarah Mayo, partnerships manager, Honda UK

Our first event together was around four years ago when Honda sponsored an area of Innocent's Fruitstock festival. We gave Luci a brief to bring to life Honda's environmental technology in a fun and engaging way.

We have developed a good friendship over the past four years, which is really important because it helps when we are brainstorming. Luci knows exactly what I like and don't like, even down to colours.


We normally work on around 12 to 15 events together each year, including the British Touring Car Championship and Goodwood, where members of the senior management team would host. The events are about creating a real experience for VIP guests, including key influencers in the industry and members of our race team.
One of the most memorable events was during the Formula One in Valencia – we had arranged a lovely dinner in the tallest building in the city but on the way up in the lift it got stuck between two floors and I was stranded for 45 minutes.
Luckily we ended off the evening at an exclusive VIP party so it turned out be a very cool night.
In some ways Luci is an extension of our team and does spend a lot of time in our Honda offices and I like getting involved rather than just handing it all over to an agency. With Luci, it doesn't feel like we are working with an agency. She is such a great person to be around.

Luci Beaufort-Dysart, account director, TRO

I have worked on the Honda account since I started at TRO nine years ago but Sarah and I didn't work together straight away.
The most challenging event that Sarah and I have worked on together is probably Honda's Dreamfields experience. It is a posh camping experience around Formula 1 for VIPs, key influencers and media.
We had to meet the theme Reduce, Reuse and Recycle and sourced recycled cardboard tents, flip flops made from recycled car tyres and local food. Luckily the cardboard tents stood up to the weather.
One of the best things about working with Sarah is that she is very creative and has great ideas, which helps me be more creative.
Last year we activated the British Touring Car Championship together, which involved events from Brands Hatch in Kent to Knockhill in Scotland. It is all about working hard and playing hard.
We live quite close to each other and we do sometimes go out socially, as well as speaking most days on a professional basis.
In events you spend a lot of time at work and there are also weekend so it would be very difficult to do the job if you had a very strict client/agency relationship.
Have you registered with us yet?
Register now to enjoy more articles
and free email bulletins.
Register now
Already registered?
Sign in