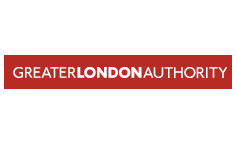 No agreement made
Visit London's staff pension scheme was part of a larger project run by the British Tourist Board (BTB), making the scheme a creditor of Visit London.
Visit London was in adminstration before the newly-formed London & Partners, part funded by the GLA, was set by the government to take on some of the private company's role.
However, reports that the GLA would continue to fund the pension scheme once the new agency London & Partners had been established have been denied by a GLA spokesman.
The spokesman told C&IT that the organisation would have no reason to take on the responsibilities of a private company.
Investigation
The Pensions Regulator is currently investigating the issue, but no decision has been made yet.
On Visit London's final accounts, for the year ended 31 March 2010, pension liabilities are £14.1m and scheme assets at £12m, resulting in a £2.1m gap.
A spokesman from London & Partners said: "Following the comprehensive spending review, the Government did not make funds available to London for international promotion. The Mayor has made these funds available from the GLA budget to support the creation of a new single promotional agency, London & Partners, which brings together the activities of Visit London, Think London and Study London.
"The creation of London & Partners safeguards 110 jobs focused on promoting London as a destination for tourism, inward investment and higher education. All eligible Visit London and Think London staff transferred to London & Partners on 1 April."

He added that The British Tourist Board pension trustees are in discussion with the Pension Regulator and that this is not a matter for London & Partners, which has no responsibility for Visit London's liability.
Pension benefit cuts
The British Tourist Board Pension Scheme stated: "London & Partners' decision not to participate in the BTB Pension Scheme, to which the trustees were not party, has meant that benefits to those former employees stopped accruing on the 31 March. It is also important to note that the trustees did not have the legal means of stopping a transfer of staff from Visit London to L&P taking place.
In light of London & Partners' decision not to take on responsibility for the pensions of the affected staff, Visit London Ltd is now in administration and its 'segment' of the British Tourist Boards' Pension Scheme is now being prepared for a Pension Protection Fund assessment period which is almost certain to occur. Without additional funding, this in turn is likely to result in benefits being cut back for former Visit London employees."
Have you registered with us yet?
Register now to enjoy more articles
and free email bulletins.
Register now
Already registered?
Sign in