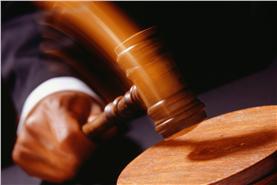 Proportionate and reasonable
The announcement will ease fears in the corporate hospitality sector, where there has been debate over how the act might affect UK PLC's international competitiveness.
The Bribery Act 'Quick-start guide', issued by the justice secretary Kenneth Clarke, states: "As a general proposition, hospitality or commercial expenditure which is proportionate and reasonable given the sort of business you do is very unlikely to engage the act.
"You can continue to provide tickets to sporting events, take clients or dinner, offer gifts to clients as a reflection of your good relations or pay for reasonable travel expenses in order to demonstrate your goods or services to clients if that is reasonable and proportionate for your business."
Easy to understand
Secretary of State for Business Vince Cable said: "We have listened to the concerns from business. That's why today we are minimising regulatory burdens and publishing easy-to-understand guidance and a guide for SMEs three months before the Act will come into force. This will give these businesses time to prepare."
Dr Adam Marshall, director of policy and external affairs at the British Chambers of Commerce said that the new guidance highlights that common sense, rather than bureaucratic procedures, should lie at the heart of smaller companies' approaches.
"Legitimate businesses must be able to operate in foreign markets, engage agents, and entertain potential clients without fear of falling foul of the law. Meanwhile, the full force of the law should be brought to bear on the unscrupulous," he added.
Have you registered with us yet?
Register now to enjoy more articles
and free email bulletins.
Register now
Already registered?
Sign in