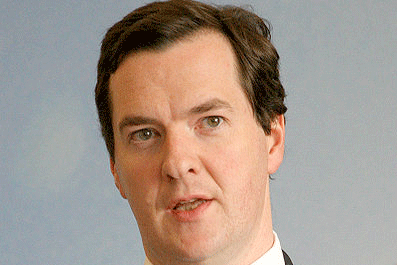 Highest in Europe
The news comes after the Business Travel Coalition, whose members include global tour operators and event planners, told Osborne that foreign businesses are avoiding Britain to avoid the highest aviation taxes in Europe.
Business Travel Coalition chairman Kevin Mitchell said: "Demand is clearly being impacted by this growing tax burden. If not reversed soon, the UK will acquire a hard-to-shake image of being too expensive a destination for many business-travel activities."
The proposed rise was prompted by recent unrest in North Africa and the Middle East, which sent the cost of crude oil well above $100 (£61) a barrel. It would have come into force in November.
Rises avoided
The Treasury said an increase in APD, in line with inflation this year, would have meant an economy fare to European destinations would go up by £12 or more in economy, and from £24-£26 for all other classes.
For flights to the US, economy fare prices would have risen by £12-£24 and for those to South Africa by £16-£32.
Peugeot's dealer events and incentives manager Louise Dowling told C&IT that any rise would have had a negative impact on business travel.
Peugeot pleased
"As a company, we continued doing incentives throughout the recession as we believed it was a time when motivation was most needed. The freeze is welcome because, had the chancellor risen the duties, there would have been financial consequences due to businesses turning their backs on the UK," she added.
Scotland-based Maximillion commented that anything that reduces the cost of travel to Britain is welcome.
Managing director John Strachan said: "It is a very competitive market out there. We are currently involved in a corporate pitch, competing against Greece as a destination. Tax and costs are very much an issue for the company so any change in our favour is appreciated. That said, with fluctuations in the euro, this can be swings and roundabouts."
Have you registered with us yet?
Register now to enjoy more articles
and free email bulletins.
Register now
Already registered?
Sign in