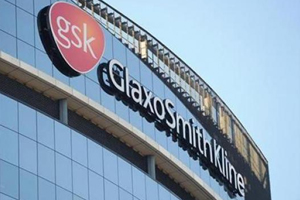 GSK's Benlysta drug has received approval from the US Food and Drug Administration (FDA) regulator and is expected to be approved for sale by European authorities later this year.
The last time it released a big name drug - apart from flu treatments - was asthma medicine Advair, launched in Europe in 1999.

Zibrant works with pharma clients including Pfizer, and managing director for operations Chris Parnham said the pharma sector's pipeline provided strong opportunities for events.
Peak of events calendar
"During launch they have got to communicate about that drug, potentially globally," said Parnham. "They will be doing lots of launch and training meetings to educate doctors as well as staff. I am sure this will be a peak for GSK's events calendar."

Parnham added the drug pipeline was "good for events at whatever stage it is at".

"[Pharma companies] are hopefully always thinking about what they are developing. At research stage it is also good for us because there are lots of research investigator meetings," he said.
Rare pharma approvals

Meanwhile, Generation for Growth director Simon Cope, who works as a consultant focusing on the pharma events sector, said the launch of a new drug was a particularly pivotal moment because it is "so rare to get approval".

"When a product is given a licence to be prescribed it is still a big deal because it is rare," said Cope. "It has got harder for drugs to be approved so when it does happen, the drugs companies cannot afford to get it wrong. The launch period is a great way of engaging with the field-based sales force all in one go."
Despite cuts to sales forces in the sector, Cope said the pharma sector remained fairly resilient to the recession.
Sales force motivation

Universal World Events sales and marketing director Mark Saxby said a whole series of events would need to take place around the launch, in the markets in which Benlysta has approval.

"At launch GSK would be looking to appoint the sales force, train them, have internal and external product launch meetings and attend congresses around the therapeutic area," he said. "They will also need to motivate the sales force and hold marketing meetings. There will definitely be a lot of events around it."
Have you registered with us yet?
Register now to enjoy more articles
and free email bulletins.
Register now
Already registered?
Sign in