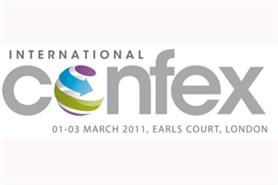 "I suspect we are about ten per cent down on last year and we anticipated that," said Sullens. "However our pre-registration has been great in terms of quality and we have really cut down on student numbers. We know we have won the quality, we now need quality and quantity."
In 2010 total attendance to the show was 14,359, including 11,058 visitors. Total attendance had been 14,787 in 2009, with visitors at 10,857.
Hosted buyers
Sullens added there had been around 10,000 visitors this year, including around 180 on the Confex hosted buyer programme and 120 on the Visit Britain Discovery scheme.
"We would always like to see more exhibitors and visitors but we need to make sure they are seeing the right people and that we are delivering enough over the three days," added Sullens. "Ultimately we would like to see every event buyer in the UK at the show."
Talks are currently underway with Cityjet – which runs flights out of London City airport – for a new hosted buyer scheme for next year, while Sullens said he also has plans to try to form other partnerships – perhaps with Visit England – for a programme.
Networking
Plans to extend networking opportunities next year include the possibility of a second buyer and exhibitor drinks evening, following the success of one held between 6-8pm on Tuesday (1 March) at the show, added Sullens.
"Everyone gets really hooked up on numbers and I understand that because that is how we as organisers traditionally sell it," he said. "I think we are getting better at identifying the right buyers and bringing them to the show, although there is still a long way to go. I think we can be more scientific about giving people the right atmosphere for business."
Sullens has plans to eventually increase the hosted buyer programme to around 500 and said there were greatly increased opportunities for extended networking due to people staying in hotels on site at Excel London.
Confex launched its association day for the first time at the show this year and Sullens added it "didn't quite get the attendance we expected".
Have you registered with us yet?
Register now to enjoy more articles
and free email bulletins.
Register now
Already registered?
Sign in