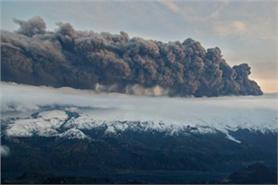 Terrorist activities, environmental events such as the Icelandic volcano and New Zealand earthquake, and political situations worldwide highlight a growing need for more robust planning.
"We can't anticipate the weather or terrorism but you can look at it from a logistical perspective and address how to solve that," said Stahl during a workshop at International Confex today (3 March).
Force majeure
Force majeure clauses in contracts – which cover situations such as civil war, acts of God, terrorism and labour disputes – are one of the most critical elements to planning ahead, added Stahl.
"I barely see these in standard contracts but especially these days it should be in everything you sign," she urged. "Make sure it is not too vague and protects you and the vendor."
Stahl added that where agreement cannot be reached on what the provisions should include if there is a "force majeure" situation, consider whether an independent arbitrator could be appointed.
Communicate
In dealing with clients during a crisis, it is essential to communicate effectively and manage expectations, she said.
In addition, supplier relationships are key to helping a situation where extra room nights may be required, or cancellations have to occur.
Stahl shared her experiences during a conference in the US at the time of the 9/11 terrorist attacks, as well as during BA strikes, extreme weather and volcanic ash during a trip to Capri.
Tips for dealing with the unexpected:
Communicate with delegates and anticipate what their fears may be
Ensure supplier contracts cover all bases and carry out due diligence
Be flexible and creative – after 9/11 Stahl hired RV vans to get delegates home
Use local contacts
Have established policies and procedures and don't be afraid to use them even if it involves waking up the managing director at 3am when necessary
Small details can make a big difference – in Capri, giving delegates seasickness gum when they had to take a ferry instead of a flight showed they were being cared about
Agree costs with the client – do they want you to do whatever it takes to get delegates home even if the budget spirals?
Reflect the situation – be strong but compassionate
Stand firm in negotiations with suppliers and go to a more senior member of the team if necessary
Have you registered with us yet?
Register now to enjoy more articles
and free email bulletins.
Register now
Already registered?
Sign in