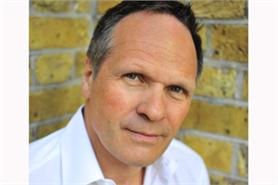 In its annual accounts recorded at Companies House, Sledge reported turnover of £4.6m, down from £5.8m to the end of June 2009.
Losses
While profits also dipped from £1.83m to £1.09m over the period, losses reduced from £505,318 to £212,764.
However, Cooper told C&IT the agency has now returned to profitability and has been "trading fully in profit" in its current financial year.
Photon buyback
In December, Cooper struck a deal with Photon Group to buy back the agency, after three years under the parent company's ownership.
"Obviously I wouldn't have taken on the company if I didn't think we would go forward profitably," he said. "We have turned it around completely. It was a difficult year coming out of the back of a difficult period."
Restructuring
Cooper added that part of the losses could be attributed to relocation costs from Sledge's move from Shepherds Bush to Camden in August 2009, as well as restructuring the agency.
A total of 38 staff has now been reduced to around 20, plus freelancers, and Cooper said one of the most important lessons learned was "containing those numbers".
Balance
"We will stay where we are for now because it fits with our financial planning," he added. "What is important is that we don't compromise the product we are offering clients. It is all about balance."
Sledge was re-appointed to the O2 experiential account at the end of last year and has also won work with Metro and a financial client.
Enthused
"Generally as an entrepreneur you have got to be realistic but also optimistic," said Cooper. "I am very enthused – we have been through a tricky period and come out of it. I know we will make a profit in 2011."
Have you registered with us yet?
Register now to enjoy more articles
and free email bulletins.
Register now
Already registered?
Sign in