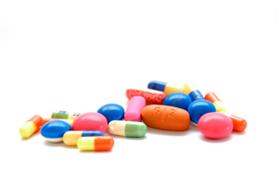 Generation for Growth director Simon Cope said the pharma sector would still provide considerable numbers of meetings and events, despite cuts to marketing budgets and sales forces.
"Emerging from the recession, the pharma sector is still the best prepared," he said.
Continuing medical education
The consultant – who has worked with the events team for Hoffman La Roche in Basel – said while marketing budgets were down for branded drugs, there would be increases in generic drugs and continuing medical education was a necessity.
"Every single medical nurse, GP and consultant needs to be continually educated on products out there, so there needs to be continuous meetings," said Cope during a session at Confex today (2 March).
Recession proof
Astra Zeneca's conference project manager Suzanne Ackerman told C&IT the pharma sector was "recession-proof" to some extent, but regulations meant strict limits on venues that could be used.
Companies still need to spend on sales kick-off events, ongoing training, advisory meetings and product launches as the pipeline of drugs develops, explained Cope.
"A typical pharma company spends around two per cent of total sales in the meetings and events area," he added.
Cuts
Pfizer announced last month it intends to close its southern England research and development site at Sandwich within the next two years, with a loss of 2,400 jobs
Meanwhile, GSK has cut around 4,000 staff across the US and Europe, but recruited 1,500 in China.
In the US, Astra Zeneca cut its sales force by 12% last year, and the NHS prescribed drugs budget dipped from £10.6bn in 2008 to £10bn last year, added Cope.
"Meetings and events will continue, because continuing medical education is key," he said.
Understanding
However, in order to work more effectively with the sector, event agencies need to "position themselves more intelligently when talking directly to the decision makers".
"Understand what they have to go through in terms of life cycle and regulatory constraints," urged Cope.
Have you registered with us yet?
Register now to enjoy more articles
and free email bulletins.
Register now
Already registered?
Sign in