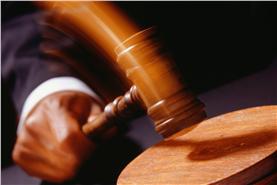 Speaking at Bribery Act: To Bribe or Not to Bribe? Hooker said that the Act's interpretation depends on what is legally considered 'acceptable and proportionate'.

"The definition is very opaque. Is a £25,000 a year employee to be treated equally to a £100,000 a year employee? Ask someone overseas and accepted practice is likely to be a lot murkier. A legal precedent will need to be set to clarify some fears," he added.

He went on to comment that companies which don't have a dedicated precurement person could be more susceptible to falling fowl of the law, and advised attendees that following corporate hospitality guidelines drawn up by major businesses would be a good idea.

"In the Arab world, for example, the culture of corporate hospitality and gift giving culture is extremely generous, and not accepting it could be seen as Empire-esque and insensitive. These issues will need top level commitment," he added.
Event Assured managing director Brian Kirsch added that he welcomed Lord chancellor and secretary of state for justice Kenneth Clarke's insistence that normal corporate hospitality should be untouched by the law.
Have you registered with us yet?
Register now to enjoy more articles
and free email bulletins.
Register now
Already registered?
Sign in