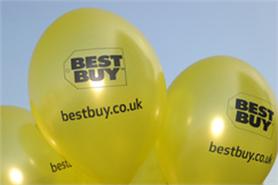 Events need to kick off in an inspiring way, give people reasons to believe changes and goals are going to be happen, and gain momentum, Best Buy Europe's head of employee communications Tom Everett said at the How to kick start and sustain change seminar, co-hosted with Experience This director Ian Irving.

The company, whose brands include Carphone Warehouse, The Phone House, Geek Squad and Best Buy, uses live events to help engage with employees, delegates heard.

"We use live for a reason. We're trying to bring four very different brands together as part of a family, create a magical place to work and to create a connected world," Everett told delegates.
"You must give people a context and help them understand that change can take time. Give them a reason to believe the journey you are going on is positive."

Local benefits

The future of live events may also see local events replacing the traditional annual conference, delegates heard.
Irving predicted the industry would be "holding more, smaller events, and spreading events budgets throughout the year."
Everett added that his US equivalent had replaced its annual conference with smaller events.
"They now do smaller local events which reach out to a lot of communities throughout the business, and we are thinking about this for our strategy next year," he said.
"We've used live opportunities in local environments, so the local manager can give a message in their own words. It's in those smaller live environments you can share key messages and keep people with you on the journey."
Chalk Talk

He used the example of the company's Chalk Talk initiative, a weekly face-to-face communications channel that allows the leadership team to share key messages with employees. It covers trading figures and other business-related issues.
"Then each department has its own Chalk Talk, sharing key messages and their own 'local flavour'," said Everett.
Have you registered with us yet?
Register now to enjoy more articles
and free email bulletins.
Register now
Already registered?
Sign in