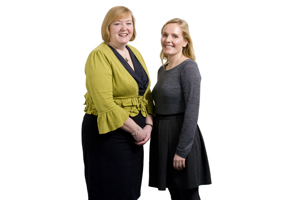 Liz Pelling, autoshow and events manager, Ford of Europe

The first time I met Lynne was in 2004, after we had gone out to tender for a big eve of autoshow event we doing at the Paris motor show.
Ford has actually been working with Imagination for 41 years, and prior to Lynne and I meeting I had already been working with the agency since 1989.

However, after Lynne came on board, the relationship got even better because it meant we had a dedicated account director.
We have two major shows each year, the Geneva motor show in March, and either Paris or Frankfurt in September and we'll have senior Ford of Europe executives there, as well as senior members of the business from the United States, and key influencers in press and PR.
Lynne and I speak every day and she is tirelessly dedicated and in tune with what we do. In fact, four days before she got married she was at one of our events.
Ford also sponsors the Uefa Champions League and we become everyone's friends during finals time. In 2006, Arsenal were playing Barcelona in the finals in Paris and we got a call from Tony Hadley who is a massive fan.
He agreed to come and sing to our senior executives and the media, which was a great experience.


Lynne is great to work with because she is probably the most organised person I have ever met. Ford demands flawless execution and together we are so focused on attention to detail, which is a great strength for us both.

Lynne Norris, account director for Ford team, Imagination

I was originally working in corporate hospitality but wanted to do something different and when the original tender came up in 2004, Imagination thought it would be a great fit for me.
One of the most challenging events was when Ford was launching its Focus Coupe Cabriolet and had created a scale ice-sculpture of the car, because the theme was around it being the coolest car in the show.
It was incredibly hair-raising though, because the month we launched was one of the hottest on record. Myself and the creative director were having kittens.

Although our relationship is extremely professional, and Imagination still has to pitch for work, we do sometimes meet up socially as well. My daughter even refers to Liz as Auntie Lizzie.
Liz always has a lot of respect for us as an agency and a strong understanding of what it takes to make an event.
Everything we do is generally under a huge amount of pressure and very tight deadlines and Liz is always very appreciative as a client and never fails to thank everyone in the team.
If something isn't going to plan, I try to take it on board, but I know I can talk to Liz about it. She is so dedicated to her job.
Have you registered with us yet?
Register now to enjoy more articles
and free email bulletins.
Register now
Already registered?
Sign in