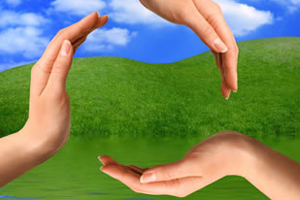 Meeting Professionals International's sustainable event management tool (SEMT) allows planners and suppliers to record information on elements of their meetings including accommodation, AV, food and beverage, communications, transport and charitable giving.

Ongoing improvements

Currently in its "beta" or preview version, the MPI tool - sponsored by IHG - aims to help events professionals plot their current sustainability status, and plan ongoing improvements.

MPI's corporate social responsibility manager Roger Simons said: "We wanted something that would make measurement accessible and uniform. If we can measure the impacts then we can manage them better, for example by reducing energy or water consumption."

Copenhagen's Bella Center has already populated the tool – which covers nine elements of meeting and events – with data which can then be pulled off by a planner using that venue to help calculate sustainability information for an individual event.

Defra

Simons adds: "We are using internationally-recognised measurements from government bodies such as the Department for Environment, Food and Rural Affairs to calculate carbon emissions."

However, agency MCI's sustainability services manager Michael Luehrs – who has been working closely with MPI – said event planners could best encourage venues to provide data or fill in the tool at pre-planning stage.

"As you are shopping for different venues, they are a lot more interested in talking to you and that is a good point to ask if they are willing to help populate the tool [with data]," said Luehrs.

Major step

Although there is no benchmarking element to the tool at the moment, future versions are expected to include the option to measure against industry averages.

MPI's chief development officer Didier Scaillet said it was a "major step".

"It will allow [planners] to demonstrate year on year that they are paying attention to sustainability in a tangible way," said Scaillet. "We have got 220 users so far and particularly on the agency side they are more and more being required to fill in data to report back to their corporate clients."
Have you registered with us yet?
Register now to enjoy more articles
and free email bulletins.
Register now
Already registered?
Sign in