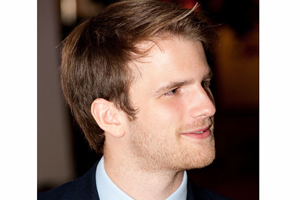 Tom Faggionato, head of clean equity, Innovator Capital
There are a number of reasons why Monaco is a great destination for conferences. Its location in Europe means it is easily accessible for delegates from all over the world, with Nice only 20 minutes away. As Monaco is small and compact, it provides a high-quality atmosphere to entertain delegates, while not having the many distractions of destinations such as New York. In my experience the Hotel de Paris and Cafe de Paris are great places to do business, but for Clean Equity Monaco 2008-2010, we used the Sporting d'Hiver on Casino Square in the heart of Monaco, and we will be returning in 2011. The Sporting was a perfect size for our 300 delegates. As with multiple hotels and restaurants in Monaco, the Sporting is run by the Societe des Bains de Mer (SBM). The SBM provided the location, catering, security and on-site coordination. It has a highly professional team able to react quickly to changes and plan well in advance of the event. For example, at our chief executive dinner in 2010, held at Le Grill, we found out that one of the guests would prefer a kosher meal at the last minute. The SBM team were able to have one prepared to the highest quality, in very little time, without fuss. They are quick on their feet and highly trained and, most importantly, you don't have to think about what they're doing, as they are going to get it right first time. We hold the conference here every year because I have yet to find another location with the same perks as Monaco.

Simon Martin, planning specialist, Grass Roots
Monaco is great as a destination because it is so compact and the weather, though not guaranteed, is reliable. Any of the properties that are owned by the Monte Carlo SBM are good for incentives or gala dinners. These include the Hotel de Paris, Hotel Hermitage and Monte Carlo Beach. The Salle des Etoiles can be used for a vast variety of events, although it requires a lot of dressing. It can fit up to 950 people, so is perfect for large events, but it is not cheap. Cafe de Paris is in a great location, offering a panoramic view over Casino Square, and Top Cars, which is owned by Prince Rainier III, is also a great space that you can rent. Some of the 100 vehicles are moved to one side, so you can use part of the 4,000m2 space while still being able to admire the impressive collection. The Monaco Tourist Authority is also extremely helpful. It even provides a free-of-charge service for venue searches. Monaco certainly isn't a cheap place to run an event, but it carries the prestige of being a desirable place to be.
Have you registered with us yet?
Register now to enjoy more articles
and free email bulletins.
Register now
Already registered?
Sign in