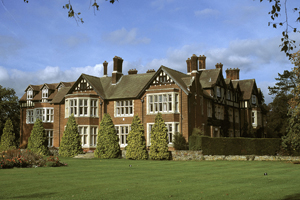 Gone are the days when management training meant sitting in a classroom. Companies are looking to make their training events more accessible to employees and more cost-efficient, which has led to a surge in the use of e-learning. But facilitators and events agencies warn that there is no substitute for face-to-face coaching when it comes to changing behaviour.
Marks & Spencer and Virgin Media are among the companies developing e-learning alongside more traditional learning and development programmes. Marks & Spencer head of head office learning and development Jane Daly says: "We have a blended approach to learning and development. Our primary focus is always on how we can drive commercial value, add creativity and how best to make the knowledge transition, but we have increased our virtual offer in the past year, because it gives us more flexibility and value."
Virgin Media began to extend its online learning and development programme, Ignite, in April 2010. The company is working with e-learning specialists Cornerstone On Demand. Head of employee learning at Virgin Media James Iles says: "We were aware that e-learning had developed significantly over the decade or so since it was first raised as the future of corporate learning. These developments include the role of video and audio content, as well as the interactive approach of user-generated content in forums and wikis. We wanted to blur the lines between organised training and knowledge transfer."
When it comes to developing 'soft skills', it seems that the more creative and inspirational the event, the better. Managing director of executive training firm HRM Coaching Hannah McNamara believes that by incorporating an element of fun into an event, people get more out of it. She recently took a group of executives from an energy company to a Bedouin camp in Oman for a training event. "They did things like camel racing and quad biking.
It worked well for senior level people because they were so off the beaten track nobody's Blackberry worked and they could just talk. They learned a lot because they were having fun."
Lucy McGibbon, learning and development director at venues and events company Sundial Group, has also seen a shift in training methods. Sundial's response was to launch Teamscape, a training activity that was designed for use in the group's three training venues, but which is now being taken to clients' offices or other venues. "It may seem an odd thing to do, but we simply have to be more open-minded about customers' requirements," she concludes.
Client Tips: Lisa Calvert, Getty Images
Blended learning is here to stay. Employers need to understand social media and learning, because the next generation of leaders consume information in different ways. At Getty Images we have an e-learning platform that covers the basics of management training alongside product and employee relations training and we try to follow this up with classroom learning on that content. This year our top 15 future leaders will gather at a two-day summit where they will have to solve a business problem. It will be a think-tank environment because they all bring different skills sets. A lot of management training programmes are 'off the shelf', and you can get away with that for small, one-dimensional companies, but we're a global organisation and what works in London does not always work in Germany or the US. So keep a global perspective while adapting your programmes to make them locally relevant.
Lisa Calvert, senior vice-president human resources and facilities, Getty Images
THE WORK - 1 Norbert Dentressangle Logistics UK
Norbert Dentressangle Logistics UK is a world-leader in the field of transportation and logistics. Its leadership development programme aims to bring employees up to speed with best practices in the areas of sustainable development, customised offers, human resource policies, innovation, cost reduction and brand name promotion.
Scalford Hall in Leicestershire Norbert Dentressangle Logistics UK is a world leader in the field of transportation and logistics. Its leadership development programme aims to bring staff up to speed on sustainable development, human resource policies and brand name promotion.
The company has used Scalford Hall in Leicestershire for all its residential development programmes in the past few years, including a series of weekly sessions which kicked off on 25 January as part of an ongoing training programme planned for 2011.
Learning and development manager Chris Dolby says: "It's relaxed, friendly, flexible and good value."
Event: Norbert Dentressangle Logistics UK
Group Size: 12-25
Agency: In-house
THE WORK - 2 Capgemini
IT services and business consultancy company
Capgemini used the facilities at Warwick Conferences to run a trial of a new executive training event based on the TV show Hell's Kitchen. The exercise formed part of the consultancy's Outsourcing Leadership Academy, a training programme run by Capgemini UK's outsourcing services division.
The event was designed to "test the participants' leadership, team and practical skills in a fun yet demanding setting". Two teams of business managers had to plan, prepare and cook a three-course meal with a budget of £100 each. Wildcard demands were also thrown at the teams throughout the challenge.
An assembled 'restaurant' of 40 guests was made up of senior directors from Capgemini UK and members of Warwick Business School executive team. Diners were asked to rate the meal and their experience by paying up to £50. The team taking the most on the day won the task.Michelin Star-winning chef Chris Barber was on hand to guide the teams.
Iona Thomas, business manager for executive learning at Warwick Business School, comments: "The Hell's Kitchen initiative was designed to provide a dynamic and challenging exercise that incorporates elements of leadership, high-performing teams, planning, customer service and process delivery. The activity was a terrific success and plans are now in place to make Hell's Kitchen a core element of all Capgemini's Leadership Academy sessions in the future."
Event: Capgemini UK Outsourcing Leadership Academy
Group Size: 24
Agency: In-house
Have you registered with us yet?
Register now to enjoy more articles
and free email bulletins.
Register now
Already registered?
Sign in