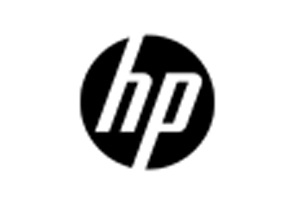 ROI remains a key challenge but events planners must focus on measuring business and event objectives rather than every aspect of the event, Hewlett-Packard head of enterprise events for UK, Ireland and Western Europe Jane Culcheth Beard told delegates at C&IT's Corporate Forum.
"Be really clear about which pieces of events you want to measure," she said. "For me, it is very important events have significant and concrete business outcomes. We spend a lot of time trying to determine the right measurements. It's difficult but really worthwhile."
Effective communication

Mobility and flexible working hours make it challenging for event invitations to stand out in either email or hard copy form. "Getting past the 'noise' is the first challenge," delegates heard.

Event planners can tackle this by building personal relationship with potential delegates, Culcheth Beard said. "It's the balance between not inundating them and picking out what is really of interest to them. It is very time consuming but personal relationships are at the heart of how we look at the communication issue."

Compliance can also be a challenge. "Running events, you almost have to be experts in some areas, such as gifts and travel sectors, data privacy, record retention and internal policies," delegates were told. "Trying to keep up to date and have processes that work is a real challenge."

Innovation

Using meaningful innovations is also important, she added. "We are expected to show innovation in our events. Look at which will add value and be appropriate, and which are gimmicks."
Hewlett-Packard's Halo video-conferencing technology was an example of useful innovation, she said, "We use this enormous amounts for planning and collaborations, with colleagues in Texas for example."

Thinking globally but acting locally, as part of an American global company, was also a challenge, she said.

"The UK is a mature market and my corporate bosses see the UK and Western Europe as competing for investment with other growing markets. We need investment and resources and corporates look at where to put those things – not always in the mature markets. We're operating in a constrained market."

Event planners must also face the changing expectations of their roles, delegates were told, recognising the need for flexibility, creativity and taking on new skills.
Have you registered with us yet?
Register now to enjoy more articles
and free email bulletins.
Register now
Already registered?
Sign in