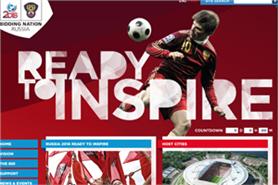 Speaking at C&IT's Corporate Forum at Coworth Park this morning, Magliano said that event organisers could learn from England's bid process to host the Fifa 2018 World Cup.
"There is no substitute for having long-established, warm, mutually-respectful relationships between people at the right level of seniority," said Magliano, who also acted as director of marketing for the successful 2012 London Olympics bid. "They have traded favours so there is a level of mutual trust."
He added that England had been unsuccessful in its bid because it lacked those strong relationships, as well as a compelling story to persuade the panel it should host the World Cup.
Magliano shared insights into the issues that can arise when running high-profile events during the forum, being held today and tomorrow at Coworth Park hotel, near Ascot.
"During the 2018 bid we used football scarves as a symbol to back the bid and had gained permission to drape one around the neck of Nelson's Column, but the day before the event, we discovered the crane wasn't high enough," he said. "That kind of issue is something that any events planner can recognise."
More than 60 events professionals are attending the forum, and will hear from speakers including COI's director of live events Simon Hughes, Hewlett-Packard's events manager Jane Culcheth-Beard and Barclays UK retail banking's head of events Nicola Handley.
Have you registered with us yet?
Register now to enjoy more articles
and free email bulletins.
Register now
Already registered?
Sign in