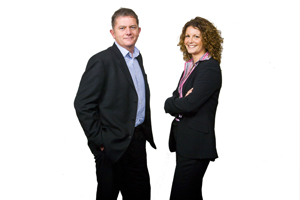 Melanie Knight, event manager, Danone Baby Nutrition
One of my major projects is The Learning Curve, which is an educational platform for healthcare professionals and includes study days and seminars ranging from 30 to 300 delegates.
We also run an annual conference and the first time we worked with Paul was at the event in January 2006 in Mallorca. It was quite a testing process because the conference had specific objectives which changed up until the last moment, but I felt they handled it really well.
One of the most challenging events we have run together was an annual conference at the Evian Royal Resort just after Nutricia (former name) was taken over by Danone. The conference space could accommodate 1,100 and we had about 220 delegates. Grass Roots put in drapes, lighting and production that meant it no longer felt like an empty space.
Paul has been a rock as far as continuity through events; it is great having someone who knows the way I work and what I like.
Events are very important to Danone and the company conference is the time everyone gets together and knows what their role is in achieving objectives for the year.
Grass Roots are really good at telling us what is going on in the marketplace. Just because we have always done things a certain way doesn't mean that is necessarily the right way.
Paul Nicholls, client services director, Grass Roots
I have been working with Danone for around four years, and our relationship extends beyond event management into communication. As well as a core of internal company-focused events, the annual conference, recognition and Christmas events, there are also training seminars for healthcare professionals. We help out on that side and design the healthcare professional website and provide information communication.
Melanie and I speak a couple of times a week, although when we have got events coming up it is more frequently, and I come to Danone's offices in Trowbridge twice a month.
Our first year working on the annual conference together in Mallorca, Melanie asked me to recreate a shopping wall, full of products from Cow & Gate and Aptamil. An hour before the event started, it was still on a lorry, but we managed to get it together.
We also had an adventure with an eight-foot abacus destined for an overseas event, which got impounded by customs officers who were confounded by what it was.
Distance between our offices, and family, precludes is from meeting up socially, but on site visits we always find time to sit down and have a drink.
Melanie and Danone as an organisation are always prepared to listen to new ideas and innovate.
Have you registered with us yet?
Register now to enjoy more articles
and free email bulletins.
Register now
Already registered?
Sign in