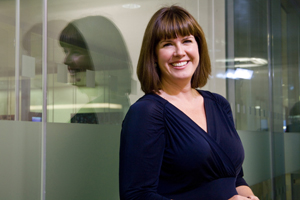 What do you enjoy about working in events?
What I love is the adrenalin build-up and the reaction from people at events. Events are much more sophisticated now than they have ever been. The industry is gaining professionalism, which is a good thing, because one of my biggest gripes is that events aren't given enough credibility.
One of my most exciting moments was meeting Nelson Mandela during a conference I was running for Investec, although it was a time-frame nightmare as he likes to chat to everyone..
What events do you run?
I joined Barclays UK Retail Banking in September 2010. There are 19 members of the Barclays UK Retail Banking event team and we ran about 170 events last year. Branch launches are a huge project for us, and we also do customer seminars for Barclays' business and exhibit at events such as agriculture shows. Internal conferences and roadshows are another part of the annual events programme. Preferred suppliers include Zibrant and Grass Roots.
How did you start in events?
My first job in events was at London International Financial Futures & Options Exchange (LIFFE). A particularly challenging moment was showing Tony Blair, then Prime Minister, around the trading floor and dealing with a mix of cheers and boos.
Why are events important to Barclays?
Return on investment is so important but there is no specific way of measuring it, unless you look at something like leads generated from an event. Often it is more about relationship building. With the recession, businesses have been much more targeted in their approach. We still need to talk to clients; it is about finding a way to do that which is cost and time-effective.
Read the full profile interview with Nicola Handley here.
Have you registered with us yet?
Register now to enjoy more articles
and free email bulletins.
Register now
Already registered?
Sign in