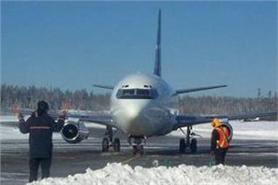 CAA's Flying on Business report shows that international business travel to and from the UK fell by 4.6% in 2008 and 22.2% in 2009, with a further dip in the first half of 2010.
Volcano
The first half of 2010 remained 28% below 2008's level despite an upturn in economic conditions – although this can be partially attributed to the disruption caused by the Icelandic volcano.
However, BAA recorded its busiest September at Heathrow following the earlier drop in demand.
Business air links with Europe were hit hardest by the recession, with demand dropping by 25% between 2008 and 2009.
The study examined issues including the rise of technology such as video conferencing on the business travel market, but pointed out that it could also increase links with other economies, helping to boost business relationships and the requirement to schedule face-to-face meetings.
Face-to-face
CAA director of economic regulation Harry Bush said: "It is an open question how far some of the economies made in the recession will permanently affect the way companies allow employees to travel. In the longer term, new communications technologies will have an impact, but seem unlikely significantly to replace business travel, as face-to-face meetings will remain important to business travellers."
The report states that face-to-face meetings are still preferred for meetings such as business development discussions or marketing sales and demonstrations.
Additional travel
"Other research has suggested that ICT development is only a supplement to face-to-face meetings and could even induce additional travel, as technology can enhance interactions and relationship building, leading to a greater customer base and an increased volume of business travel," adds the Flying on Business report.
Have you registered with us yet?
Register now to enjoy more articles
and free email bulletins.
Register now
Already registered?
Sign in