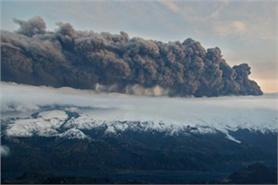 The year following the global financial meltdown was always going to be a tumultuous one, but nothing could have prepared the industry for the travel chaos caused by an erupting volcano.
Agencies and corporates including Yellow Fish, Adding Value, Pure Event Management, Indesit Company and Sanofi Pasteur showed their pluck in the face of the adversity.
But it wasn't all plain sailing after the recession officially lifted in the last three months of 2009, with a series of job cuts, cost savings and poor financial figures highlighted in 2010.
C&IT rounds up how the events industry fared in 2010:
- Corporate rosters
Indesit Company decided to add a third agency to its roster for events, including a major 100th anniversary celebration for the Hotpoint brand in April 2011. After opening discussions with 11 agencies, the company's events manager Jayson Weston appointed Adding Value to join BSI and Line Up on the roster.
O2 shortlisted seven agencies for its new events contract in August, including the incumbent Sledge, who went on to win the deal, alongside Ice London.
BT's agency roster process and its use of a preferred supplier list came under scrutiny after the telecoms firm's Global Services division employed the Waterford House Partnership, headed up by defunct THA Group chairman Kevin Ingram, for an event this year in Istanbul. However, BT has now appointed Adding Value to run its 2010/11 sales incentive programme.
- Agency land
Fitch chief executive Lois Jacobs confirmed in February that Fitch Live would close in June due to "some years" of low revenues.
However, BCD M&I revealed it is planning to add a further 20 staff to its teams across Europe in a growth bid following an adverse 2009, when it recorded an operating loss of £1.27m. The agency's vice president finance EMEA Ian Wilson said the agency returned to profitability in March this year, and is anticipating it will outperform its 2008 figures, when it achieved profits of £467,000.
Iris made 21 staff redundant in August following a restructure and a month-long consultation period as part of its plans to focus on three interlinked areas of business: commerce, culture, and communication.
Crown Business Communications took over financially ailing agency Acclaim the same month, bagging clients including British American Tobacco.
- Travel disruption
Airline strikes and the volcanic ash cloud in Iceland caused a major headache for both agency and corporate event planners, as well as travel providers.
T-Mobile and Nokia's sales incentive to St Lucia was delayed by the ash cloud, meaning delegates had to fly a week later, while Indesit Company's client incentive to Italy was cut short so guests could return to the UK by coach and Eurostar.
T-Mobile head of terminal campaigns management Andy Johnston said: "Everything was touch and go."
Vauxhall held its international conference at Birmingham's ICC after the Icelandic volcanic ash cloud halted plans to stage the event in Hamburg in May.
Meanwhile, the ash cloud cost Easyjet £65m and Air Berlin £23m, while BA suffered £164m losses in the quarter to June as a result of cabin crew strikes and the volcano.
Heavy snow through December caused closures at Heathrow and Gatwick, causing disruption to some of EIBTM's hosted buyers.
- Election impact
Tory and Lib Dem strategies to support business and develop the creative sector were welcomed by industry figures after the parties formed a coalition government in May.
But the ruling parties ushered in spending cuts, meaning 40 per cent staff cuts at COI, where Simon Hughes headed up a 16-strong live events division, which was halved following a consultation period.
Undeterred, the Business Visits & Events Partnership planned a reception at the House of Commons to engage with MPs and drum up support for the industry during National Meetings Week in October.
Secretary of State for Business, Innovation and Skills Vince Cable pledged his backing for the sector in a letter to BVEP.
The body's chair Michael Hirst said: "We are now seeing a growing level of government support for our industry and a much clearer understanding of what more the sector can deliver to help achieve their long term economic and social objectives."
- Venue update
The latest Dorchester Collection hotel Coworth Park opened in October near Ascot and was chosen by pop star Cheryl Cole to host auditions for The X Factor. However, the venue's director of sales Lisa Lernoux-Dock is to return to her former role at Chewton Glen in January after a period of gardening leave.
The same month, The Savoy reopened after a three-year, £100m restoration. London got its first ICC in June, after Excel's owners ADNEC spent £165m on expansion, while Von Essen opened Hotel Verta, its first in the capital, in September.
- Movers and shakers
Grass Roots started the year on a high, with managing director Nick Bender voted into the number one spot in C&IT's Power 50, pushing Motivcom's group executive director Nigel Cooper down a place.
Meanwhile, Cooper rejoined the Eventia board in June after a three-year break, before stepping down again two months later. His resignation was quickly followed by that of chief executive Izania Downie.
Sarah Wright left her role as Barclays head of events in July after five years, replaced by Nicola Handley, while Andrew Latta, former head of corporate events at Aviva, moved to BCD M&I. After 14 years at UBM Live, its portfolio director of the Confex Group, Duncan Reid, left to join Clarion Event's defence and security exhibition, DSEi.
Have you registered with us yet?
Register now to enjoy more articles
and free email bulletins.
Register now
Already registered?
Sign in