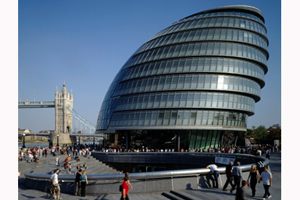 The Mayor this week announced plans for a new agency – Promote London – that will combine the work of Visit London, Think London and Study London.
A draft budget - the GLA Group Budgets Proposals 2011/12 document – has now been published and is open for consultation until 21 January.
Funding cut
Within the document, the Mayor of London proposes funding of £14m a year for Promote London, which is a cut of £3.35m a year from current grant levels received by the three agencies.
Visit London received £11.7m in 2010/11, while Think London had a grant of around £5.5m a year (£16.5m over three years) and Study London received £150,000.
The new agency is being launched in April 2011, when London Development Agency commitments to the three bodies are concluded.
Budget uncertainty
However, the Mayor is unable to confirm the funding – or details of how it will be distributed between the functions of Visit London, Think London and Study London – until central government finalises its own budgets.
Mayor of London Boris Johnson stated: "I cannot conclude all my budget proposals as the Government has yet to announce a grant settlement for the London Development Agency (LDA) in 2011-12. However given the vital importance of promoting London internationally, I am committing now to fund Promote London and a number of other schemes currently financed by LDA grant."
Key objectives
Within the consultation document, the Mayor identified key objectives of the LDA for 2011/12, which will now be folded into the GLA.
These include:
Continue the current strategy of streamlining and aligning operations through Promote London by consolidating activities through a new integrated agency to promote London.
Consolidate and strengthen messaging under a single London brand.
Continue to support the development of business and visitor tourism to London.
Grow London's share of the international meetings, conferences and exhibitions industry to bring more business tourists into the city.
Have you registered with us yet?
Register now to enjoy more articles
and free email bulletins.
Register now
Already registered?
Sign in