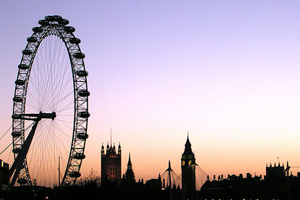 Mayor of London Boris Johnson has today announced a new agency – Promote London – that will merge Visit London, Think London and Study London.
Funding cuts
A minimum of £14m of funding has been pledged for the body each year for the next four years, which is a reduction of £3.35m a year from current funding.
Visit London received £11.7m in 2010/11, while Think London had a grant of around £5.5m a year (£16.5m over three years) and Study London received £150,000.
Full details of how the funding will be distributed are expected by the end of this week, according to a Mayor of London spokesman.
The Mayor's office pledged to fight against budget cuts affecting the London Development Agency, which will fund the three bodies until April, when its contractual agreement ends.
Streamline
Although job losses have not yet been announced, the plan aims to "streamline and cut inefficiencies" in the agencies, according to the Mayor of London spokesman.
Meanwhile, a full business plan is being worked up for Promote London, which is to be a private sector company and will lead on promoting the capital in the run up to the London 2012 Olympic Games.
Visit London rallies
Visit London staff are now awaiting further details of how the merger will impact on their work, but director of business tourism Tracy Halliwell remained positive amid the funding reduction.
"Visit London is delighted that funding has been secured for tourism promotion for London in the crucial run up and post the 2012 Olympic and Paralympic Games," she said. "London will now be able to deliver a positive economic legacy for London. It is crucial that London continues proactive promotion to maintain its place as the best city on earth to visit, invest, work, hold conventions and major events."
Interim chair and chief executive
Dame Judith Mayhew Jonas, the chairman of the New West End Company representing retailers and property owners in London's West End, and former chairman of the Royal Opera House, has been appointed interim chair.
She will work with Danny Lopez, currently a London Development Agency group director, who will act as the interim chief executive to manage the transition from the existing three agencies into one.
Have you registered with us yet?
Register now to enjoy more articles
and free email bulletins.
Register now
Already registered?
Sign in