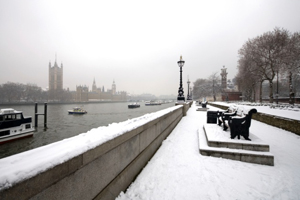 Adding Value
Adding Value said a client had postponed a two-day, 120-delegate conference due to start yesterday until the end of January.

"Many of the delegates were coming from up north to a hotel here in the south for a conference," said managing director Tina Morris.

The agency is also considering contingency options for the Peugeot National Business Meeting, set to take place on 16 December at the ICC Birmingham.

The event is set to attract 1,400 delegates, 10% of which are likely to fly from UK airports.

Peugeot overcame a series of challenges during its dealer conference in London in January because of the snow.
Chevrolet
Chevrolet is set to go ahead with its dealer event, taking place on 7-17 December.
Agency BI is delivering the launch, which is being held for Chevrolet's new Orlando model and will tour six regions across the UK.
More than 350 delegates are expected to attend events in Edinburgh, Harrogate, Hertfordshire, Surrey, Bristol and Manchester.
BI sales and marketing executive Zoe Hallam said: "Edinburgh airport is shut at the moment but it is a regional event so we're hoping travel to the event won't be affected too badly because delegates are travelling locally."

Vimto

HGA Creative Communications said an event it is organising for Vimto's parent company Nichols plc is also going ahead as scheduled despite the poor weather.
The internal event for 100 staff will take place in Warrington on 17 December.

- Meanwhile, flights from Gatwick Airport to Barcelona have been grounded after the airport was closed due to snow in the UK, leaving hundreds of EIBTM passengers stranded.

Have your events been affected by the snow? Share your views below
Have you registered with us yet?
Register now to enjoy more articles
and free email bulletins.
Register now
Already registered?
Sign in