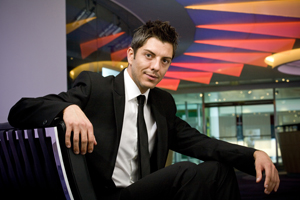 What events do you run?
I am heavily involved with our annual Cisco Live event, which is being held next year from 31 January to 3 February at the ICC London Excel. This is the 20th anniversary of the event. More than 3,000 delegates attend, including developers, IT managers and others from the technology industry. We work with agency George P Johnson on the event.
What does Cisco Live involve for you?

People do ask how I can spend so much time working on one event, but there are external and internal communications, building the website, selling exhibition space, and managing it. Once we get back from Cisco Live, we take a quick breather before immediately starting examining the event and doing a post-event debrief. We review all the evaluation feedback that delegates file online and decide what we need to change.
How did you start your career?

I started my career at British Airways and my first experience of events was managing a team that worked with business travel agents. I would be taking them out on fam trips and I loved it; it was such a buzz.
I also worked at Barclays Capital, where I was communications manager for an IT change programme that aimed to support the firm's growth and make it sustainable. I set up a series of events going from the top down and would fly with the chief information officer from New York and Singapore to London. I loved the travel but it was really hard work.
How does live compare to virtual?

Nothing can replace being at a live conference, but virtual events are a great alternative if you cannot physically attend. They don't cannibalise live events, but are complementary. We'll have 4,000 people attending Cisco Live in London, and 2,000 visiting virtually.
Read the full profile interview with Cisco's James Bedford here.
Have you registered with us yet?
Register now to enjoy more articles
and free email bulletins.
Register now
Already registered?
Sign in