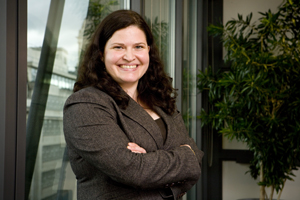 What events do you run?
I handle Europe and the Middle East, including an annual conference for 250 partners, plus around 30-40 seminars a year. I also run two hospitality events: one at the Little Britain Challenge Cup, a sailing regatta, and a driving day at Castle Combe circuit.
Our largest client event is a drinks reception for 600 people at the Tate Modern in November. We work with agency DRP Group.
How has your role changed?
I moved to Davis Langdon in 2007 and during the global recession the events team was reduced from three to one. The upside is the focus it has brought to best practice.
The events we do have changed dramatically. Now that it's just me in the team I can really get people to pay attention to why we are doing an event, rather than just because we do it every year.
What has been your most harrowing part of the job?
I had a disaster when I was at Clifford Chance organising a three-day event for 650 delegates in Paris. It involved a gas explosion three weeks beforehand, a massive snow storm and our computer firewall being hacked.
How important is ROI?
ROI is very important and we do hard and soft measuring through evaluation forms at our seminars, along with informal comments. Every time we run an event we do a formal de-brief with partners.
Have you registered with us yet?
Register now to enjoy more articles
and free email bulletins.
Register now
Already registered?
Sign in