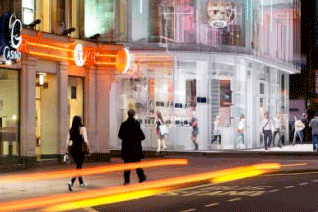 The 'Insider' job role is described as a cross between a concierge and an event planner. The applicant had to demonstrate knowledge of London entertainment and undergo a '(BBC) Apprentice' style interview process.
Patman, and other hopefuls, were quizzed by a panel of judges: fashion expert J Alexander, Bistrotheque co-owner David Waddington, designer Libby Sellers, W Hotel general manager Kevin Rockey and host Jonny Woo.
As part of Rockey's 'task', Patman ironed a shirt, provided a hot lemon and sugar cake, booked a hair appointment in a top salon and sourced a pair of size seven designer shoes for a fashion event, all in a 40 minute timeframe.
Rockey said: "Jessica is that special someone who lives up to our calling card 'whatever, whenever as long as it's legal'. She clearly showed she could think on her feet, multi-task, stay calm under pressure and deliver everything we asked of her with a smile on her face."
Patman added: "I have always had a passion for everything in fashion, entertainment and design, so to be able to work for W Hotels is a dream come true, I just can't wait to start."
Patman will be joining the W London team when it opens.
Event industry figures linked with the role included The Penthouse managing director Lord Jason Scott, who used Twitter to deny his involvement.
Have you registered with us yet?
Register now to enjoy more articles
and free email bulletins.
Register now
Already registered?
Sign in