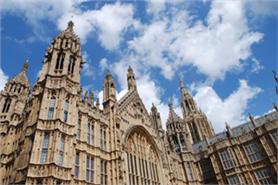 On 20 October, the Government will complete its comprehensive spending review and announce where spending cuts will be made.
Knock-on effects
Although it is as yet unknown where the axe will fall, with £34bn of planned cuts to come by 2013, events industry figureheads are predicting knock-on effects across sectors.
Agency BI's head of events Mark Taylor said: "The threat of cuts to public spending has the sector bracing itself for what is to come. The cuts will no doubt trickle through to the private sector as job losses result in public spending decreases."
Reduced use of venues
In a C&IT online poll, 33% of respondents said they believed the spending review would result in less use of conference venues, while 29% forecast it would mean increased bureaucracy. A total of 24% predicted reduced use of agencies, while 14% said cutbacks would impact on hotel and transport spend.
Sheffield International Venues (SIV) general manager of events Dominic Stokes said: "There will inevitably be some knock-on effects. It is going to be a challenge in Sheffield because we rely quite a lot on the public sector." He added that SIV was now targeting the corporate sector in a bid to change its business model.
Involve business development director Ashley Freeman added: "I'd like to think this means that departments will be smarter about how they spend their money, and stricter on the return on their investment, which plays to our advantage."
Meetings manifesto
The completion of the spending review coincides with a House of Commons event organised by the Business Visits & Events Partnership (BVEP) to launch a manifesto for the industry to MPs.
BVEP chairman Michael Hirst warned: "Anything that is government-supported in terms of expenditure will be at peril."
Meanwhile, the COI's events team will learn on 1 November if they will be made redundant as part of a drive to cut staff by 40%.
Have you registered with us yet?
Register now to enjoy more articles
and free email bulletins.
Register now
Already registered?
Sign in