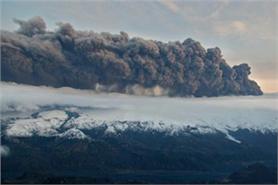 Taking a pro-active approach to crisis management is critical for event planners, according to British Airways head of business resilience Saroj Sodi and IHG senior vice president global risk management John Ludlow.
"Brand reputation really sells in the airline industry, so we are now taking a more pro-active approach," said Sodi.
She was speaking at Grass Roots' Meetings Industry Forum, and was joined by Ludlow and the agency's group operations manager Karen Brock to share tips on tackling crises.
Ludlow added: "Without a strong corporate culture, you haven't got a prayer of crisis management. Any time you aren't in a crisis, you are about to be. You have to be risk aware."
According to Grass Roots' Brock, it is essential to have a crisis management plan to "ensure the commercial impact on the business is minimised", as well as safeguarding delegates and staff.
In creating a successful crisis management plan, Brock recommends:
Define the objectives
Write a crisis response policy
Identify third party specialist crisis management team support
Train management and staff and communicate with third party suppliers
Simulate a crisis to test how robust people and policy are
Share with the client and interface with their own policies
Be prepared
Document experiences and update policies
"The next crisis won't be exactly the same but learnings can be passed on," added Brock.
Have you registered with us yet?
Register now to enjoy more articles
and free email bulletins.
Register now
Already registered?
Sign in