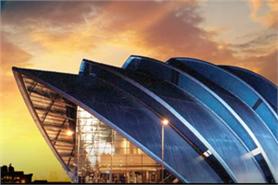 The Glasgow venue has launched a variable fee structure whereby if agreed delegate numbers are not reached, costs become reduced.
The Glasgow City Marketing Bureau has thrown its backing behind the initiative and will provide marketing support to try to ensure attendance.
SECC director of sales Ben Goedegebuure said: "We have worked to come up with a deal where we take part of the risk in the way we price.
"When the financial trouble started, people were worried about delegate numbers, so we wanted to create a model where we became stakeholders in the business deal."
By launching a variable fee structure, Goedegebuure said it was in the SECC's interest to get to agreed numbers in order to achieve the full fee.
"If we are more than successful in getting more delegates then we will share in the gain," he added. "Negotiations on price go on all the time, and this is an additional way of helping clients to be confident."
Although the full model has not yet been put into practice, Goedegebuure said there is one client on board, and he anticipates interest from conference organisers dealing with paid-for events.
"The model has to be based on transparency and trust," he added. "If we are entering into an agreement with a client and they say they expect 1,000 delegates, that has to be based on data from previous events."
Have you registered with us yet?
Register now to enjoy more articles
and free email bulletins.
Register now
Already registered?
Sign in