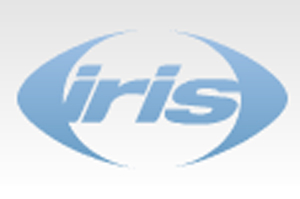 Creative agency Iris has completed a month-long consultation period as part of its plans to focus on three interlinked areas of business: commerce, culture, and communication.
Complicated
Iris global chief executive Ian Millner told C&IT that over the past 11 years the agency had experienced significant growth, but on paper had become very complicated.
"There were issues, such as the management structure getting in the way of us doing the right thing for clients," said Millner, who relocated to Asia in March as the agency started to focus on growing its business in south east Asia, India, Australia and China.
Separation
The agency covers disciplines such as experiential, management consultancy, customer relationship management, PR, digital and advertising.
"We felt we should review how we work because most clients want a blend of those skills, not lots of separation," added Millner.
In 2008, Iris acquired management consultancy Concise as a way of kick-starting a more integrated structure across the agency, which has 750 employees across the world, including 400 in the UK.
Traumatic
As the agency's founder, Millner told C&IT the redundancy process had been the most "traumatic period" of his life.
"I cannot explain how difficult it has been," he said. "Some of the people we have known forever, and you don't set up your own agency to have to do this. It has been easily the most traumatic and upsetting period of my life."
Some of the 21 redundant staff – who are from across the business – have already left, while others have a few weeks left in their posts.
Meanwhile, Iris's German office is set to align with another independent agency in Germany and work through it as an affiliate.
Sony Ericsson
Coca-Cola, Sony Ericsson, Shell and Adidas are among Iris's clients and Millner said the process aimed to make the agency leaner and more focused on clients' needs.
"We can carry less overheads and invest more in things that enable growth and allow people more room to breathe," he added. "It wasn't a cost-saving process but a driver to simplify the agency so people have more energy and enthusiasm."
Happiness
Millner said that while Iris would "almost certainly experience good growth next year", monetary growth was not his principal aim.
"I want people here to really enjoy it and do the best work of their career, and that is what is important," he explained. "If that bit is working, we will make plenty of money."
Have you registered with us yet?
Register now to enjoy more articles
and free email bulletins.
Register now
Already registered?
Sign in