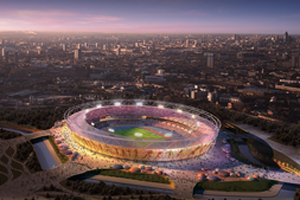 Corporate hospitality will increase 2% in 2011, but be boosted by 8% by the London 2012 Olympic Games and another 4% during the Commonwealth Games in 2014, according to MBD's latest market report.
However, it forecasts downturns in corporate hospitality of 2% in 2013 and 1% in 2015 following the major sporting events.

Horrific
AOK Events managing director Alex Hewitt said: "We are more optimistic in terms of next year and feel our business will grow by considerably more than that. Last year was horrific but this year there is an improvement and I would be very surprised if we weren't up 15% this year on 2009. I am cautiously optimistic."
Travel Impact/Vantage Point Group director Ray Roberts added: "I would be extremely disappointed if I were working in the domestic market to only achieve an 11% increase over five years."
Extraordinary
Roberts pointed out that "extraordinary" one-off events such as the Olympics would provide a "huge boost".
"That suggests the expectation is that in the other years there won't be an increase, which I would find surprising," added Roberts.
Availability
Venues Event Management chief executive Anita Lowe said availability would prove to be an issue, however, over the next 12 months.
"Every year brings different challenges and the next 12 months will be no different," she said. "Certainly one challenge that we are increasingly coming up against is availability, particularly in London. However, the industry seems to have started growing in confidence again and booking venues much more in advance, which does have some advantages with availability. With the Olympics getting closer and closer, the availability problem in London is going to become more and more challenging."
Qualitative
MBD carries out its market research around four times a year, said research team assistant Hayley Brierley, and gains qualitative information from around 50 firms.
"We will be doing the next report in about six months," said Brierley. "Depending on the economic conditions at the time, things might change."
High profile
Keith Prowse's head of marketing Ted Walker said: "Looking at a number of recent market reports, as well as our own segmented market research, the five-year forecast for the industry looks very encouraging. There are a number of high profile events coming to the UK over next decade that will be positive for business, and corporate hospitality industry growth will continue to be driven by the UK's most iconic events such as the RBS 6 Nations, Premier League football and The Championships, Wimbledon."
Watch C&IT TV to find out what other agency and corporate event planners forecast for the year ahead.
Have you registered with us yet?
Register now to enjoy more articles
and free email bulletins.
Register now
Already registered?
Sign in