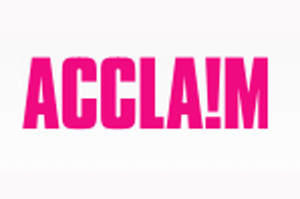 The agency has been acquired by Crown Business Communications this week, as reported exclusively by C&IT, and 15 staff will move from Acclaim's Southwark offices to Shepherds Bush.
Hambley "ensuring continuity"
Former Acclaim managing director Simon Hambley, who has taken on the role of sales director at Crown, told C&IT: "I am tied inside out at the moment working to ensure continuity."
Acclaim's latest annual accounts, filed at Companies House in October 2009, reveal the agency owed £1.3m to creditors at the end of 2008.
Debts
Taking into account its current assets of £689,323 – which included money owed from debtors – Acclaim's debts amounted to £628,979.
Crown managing director Nicky Havelaar said: "In this particular climate, it is not the fault of the people, it is really about a dry up in government business that is the main fact in affecting companies."
Havelaar agreed a deal to acquire the business name, staff and fixed assets from Acclaim, which was set up 18 years ago by Hambley and Andrew Browning, who resigned as director in 2006.
Extreme lack of business
"They are creative people but following the election there was an extreme lack of business coming out of government," added Havelaar. "They are genuinely a very good team."
Acclaim worked with clients including government departments such as Department of Work and Pensions and the Ministry of Defence. It was also on the roster for COI's low. mid and high production value events, as well as its experiential work.
COI revealed last week it is to axe 40% of its jobs in a bid to slash budgets.
Acclaim's financial statements to the end of 2007 show it had debts of £600,187.
Have you registered with us yet?
Register now to enjoy more articles
and free email bulletins.
Register now
Already registered?
Sign in