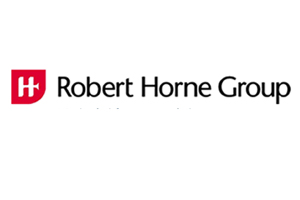 About 400 of the paper, board and plastics merchant's staff will take part in the programme. Opus client strategy director Freddie Guilmard said that it would include a 'kick-off' meeting for 50 senior and middle management staff, and two senior leader team-building events for a total of 20 staff this year.
"Early next year we will be looking at a series of engagement activities to deliver the company's new approach to 450-500 staff," said Guilmard. "The format of this is yet to be decided, but it could be a conference or a series of live events."
Robert Horne Group managing director Paul French said: "The objective is to get employees engaged with the company and energised about the future of the business, following a traumatic couple of years for the economy. The live events absolutely play an important role in the programme, but it's more about the part they play in the overall engagement strategy."
OTHER ACCOUNT WINS THIS MONTH ...
Astellas Pharma Europe has retained World Events as its sole event management supplier for the next three years, following a competitive tender. Acting as Astellas Conference Team, World Events has provided event management support to Astellas Europe since 2001 - including more than 100 events last year. The agency will provide full-service event management and venue sourcing, and will work with Astellas Affiliates in France, Belgium, Scandinavia, Germany and the Netherlands.
Definitive Events has won a competitive pitch to manage an international transport symposium taking place next year. The agency will be providing professional conference organisation services for the 22nd International Symposium on Dynamics of Vehicles on Roads and Tracks.
The International Association of Vehicle System Dynamics has chosen Manchester Metropolitan University as the venue for the symposium, which will take place in August 2011.
Have you registered with us yet?
Register now to enjoy more articles
and free email bulletins.
Register now
Already registered?
Sign in