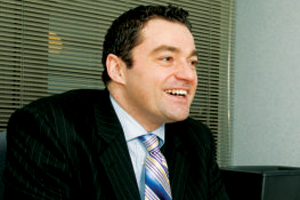 The external perception of internal events remains an issue for many corporates, delegates at C&IT's corporate forum heard today.
McKee, who previously worked as head of sales development at Santander, is now American Express Services Europe's public sector and national accounts acquisition manager.
He shared five key corporate challenges with delegates including:
Perception: "We had to be seen as delivering good value without being extravagant," he said. "It is good that [the company] wants to communicate, but events must have a business purpose." Events should pass a 'red face test' to see if the company would be embarrassed by external coverage of the event, he advised. Establishing ROI is also a challenge, he added: "We developed clear behavioural measures to give clear measures of people's perceptions before and after the events."
New technology: Technology is more reliable than it used to be, McKee said, adding: "American Express uses more of this kind of technology because of the global nature of the workforce, but it still use face-to-face." While technology "has a place, for external customer stuff they are a waste of time," he added, as competitors will use live events. "How do you integrate these low-cost options into your portfolio without costing your results?"
Budgets: Event planners are being asked to produce the same or more events for less money, delegates heard. "You have to compete with other marketing activities that are easier to produce ROI against," McKee said. "If you have got a finance team who see no value in events, it is a struggle."
Key stakeholder investment: Live events aren't considered 'sexy', delegates heard, but new technology is. "You need senior engagement for internal buy-in and external success," McKee said.
Using events as part of a business strategy: Delegates are suffering from "event overload", McKee said, as there is "a lot of clutter in the event world." Planners must use events less as tactics and make them part of their go-to-market strategies, delegates were advised. "It's about aligning your internal and external events as part of your over-arching business strategy," he added. The challenge is to engage audiences who are being "over-evented".
Events can drive sales and knowledge but event planners needs to address the five challenges internally, he said.
Restructured companies, jaded delegates and budget cuts were also among the challenges delegates discussed.
Have you registered with us yet?
Register now to enjoy more articles
and free email bulletins.
Register now
Already registered?
Sign in