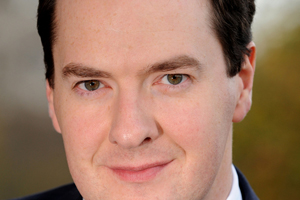 Chancellor George Osborne is set to unveil details of the first Budget of the coalition government today, with measures expected to include a five-year plan to reduce corporation tax, and National Insurance exemptions for new firms setting up outisde London and the south east.
However, plans to slash public sector spending are also likely to have a significant impact on the events sector and industry figures say clarity on key issues is required.
COI director of live events Simon Hughes explained: "What we'll get today is just headline figures, and the reality is that a lot of the figures in terms of departmental spending will be subject to the [Government] spending review, which will report back in October."
He added it was likley that departments would start to firm up their requirements in terms of live events over the next six weeks, but expected there would be reductions.
Smyle managing director Rick Stainton added that measures such as rises in VAT would "affect everything from fuel to consumer confidence".
He said: "The retail sector may be affected. however, they may then increase their marketing spend to attract more customers. There is generally more confidence in the private sector than there has been in the past 18 months and businesses will not want to have that threatened. That means they may increase [events and marketing] spend to sustain that. Certainly that is what we are finding."
However, Stainton warned that firms relying on public sector work would see turbulent times ahead.
Banks Sadler director David Campbell said he hoped government would be able to "restore confidence in the marketplace and allow people to plan ahead."
Forum of Private Business head of policy Matt Goodman explained: "While addressing the gaping public deficit must be the first priority this must be balanced with continued support for the drivers of growth - small businesses."
Meanwhile, Venues Event Management commercial director Allen Farmer added: "The public sector cuts are well documented and I think it has already been accepted that this will affect the conference and events spending of government clients. In terms of private sector clients, the changes to the National Insurance threshold and corporation tax should mean business are better off. However, although it is still not certain, we are expecting a VAT increase which, if it happens, will have a negative effect."
BI's operations director Rachel Stevens told C&IT the key element was in where the impact will be felt the most.
"The public sector will feel the greatest pinch and agencies that primarily operate there will inevitably face some uncertainty depending on the scale of budget cuts, quango closures and central government department rationalisation," she said.
"However, with the belt-tightening everybody will be doing, public perception is still very important and any potential for money-wasting accusations will need to be avoided keeping event planners and designers on their toes. Smaller businesses may question the level and frequency of their event activity as well.
"On the bright side, while event spending is still low compared to 2007 levels, our industry has worked very hard to prove the value of face-to-face communication so consequently I don't anticipate the brakes will be applied as hard as they were a couple of years ago."
Have you registered with us yet?
Register now to enjoy more articles
and free email bulletins.
Register now
Already registered?
Sign in