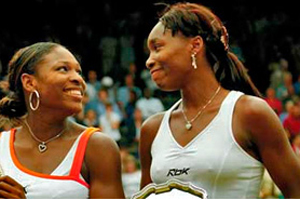 Wimbledon corporate sales are up more than 50% on last year for AOK Events, according to the firm's director of corporate hospitality Ben Eustace.
The firm launched a dedicated website - www.wimbledonhospitality.com - to target business for the Wimbledon tennis championships in 2010.
Eustace told C&IT that around 650 clients, including telecommunications, IT and bank staff, would be heading to the tennis tournament this year, up from around 400 clients last year.
"Wimbledon has always been very good for us, but this year it has been very, very busy," he said. "It is by far the most popular sporting event in the UK."
He added that although AOK Events had taken around 10 groups to the World Cup in South Africa, the football tournament had not affected demand for Wimbledon.
"We have already had about 10 enquiries this morning, and that will continue throughout," he explained.
The All England Club has 33 marquees and suites available for corporate hospitality, and has seen an increase in sales of around 10% on last year, largely due to a return in demand from the financial sector. However, in the early 1990s, it used 46 marquees for hospitality.
The All England Club has two official agents for UK and overseas tour packages to Wimbledon: Keith Prowse and Sportsworld Group.
A Keith Prowse spokesman said Wimbledon sales had gone "very well". "The men's final day broke the record for how quickly it has sold out, so it has been very posiitve this year for Wimbledon," he added.
He said the wasn't a "huge amount of crossover" with the World Cup that would affect Wimbledon sales.
Expotel was appointed hotel booking agent for Wimbledon for the 17th consecutive year, and has sold around 1,600 rooms so far, netting more than £200,000.
Meanwhile, Sportsworld Group online marketing manager Charlotte Haines said the firm has only around 20 packages left across the entire two week tournament.
"It has been quite a turnaround from last year," she said. "We are 98% sold out. Last year people were scared to be seen to be entertaining and spending on hospitality but this year people have a bit more budget and are looking to find new business."
Have you registered with us yet?
Register now to enjoy more articles
and free email bulletins.
Register now
Already registered?
Sign in