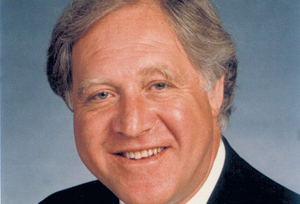 Adjusting VAT on accommodation, conference and event services to be in line with lower European level is not realistic at the moment, BVEP chairman Michael Hirst has admitted.
The issue of VAT has been highlighted in BVEP's newly-launched manifesto, which calls on central and local government to support the events and meetings industry.
Hirst told C&IT that although an increase in business resulting from a reduction in VAT on accommodation, conference and event services would negate any loss of tax, he "doubted whether government is of the mindset of considering this to be appropriate".
"We did debate whether to include this [point] or not," he admitted.
Hirst added that a focus on ensuring business travellers know about how to recalim VAT may be more useful at the moment.
"However, we wanted to keep it on the agenda so when there is a possibility of looking at VAT, the government considers this," he explained. "Being a realist, it isn't going to happen at the present moment."
Around 350 MPs have been sent a copy of BVEP's manifesto, which launched yesterday, and invited to join a new All Party Parliamentary Group for the meetings and events industry.
BVEP plans to follow up by writing to MPs again in September, and expects to finalise details of when an All Party group will hold its first meeting at the end of the year.
"We envisage the [Conservative and Liberal Democrat] coalition will be in tenure for five years and we hope over that period to tick off quite a lot of the issues in the manifesto as job done," added Hirst.
Issues highlighted also include investment in rail services, and changes to daylight saving ensuring longer hours in winter.
Have you registered with us yet?
Register now to enjoy more articles
and free email bulletins.
Register now
Already registered?
Sign in