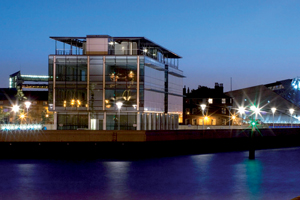 With its vibrant cities, charming seaside towns and rolling dales, Yorkshire has never struggled to attract leisure visitors. Yet for the C&I world, the region's potential is often obscured by buyers' outdated perceptions of remote, windswept regions or manufacturing towns in their twilight years. But, in fact, any allusions to The Full Monty now have less to do with industrial decline and more the sheer diversity of its offer. "With such a wealth of different offerings, the region as a whole can be a difficult sell to articulate," says CL Events & Venues account director Martina Aberle. "We have just booked an event at the Cedar Court Grand Hotel in York. But planners are not always fully aware of the full scope of offering beyond York, Sheffield and Leeds."
However, this is being addressed. Last year, the Yorkshire Tourism Board rebranded as Welcome to Yorkshire in a bid to hone its C&I offer to buyers. It paved the way for a £500,000 campaign and a restructure that unified the four leading conference bureaux - Conference Leeds, Yorkshire South Tourism, York & Scarborough Conferences and Hull & East Yorkshire Conferences.
Early signs are encouraging. A UK Tourism Survey confirmed that visitor numbers rocketed by 31 per cent last year, making it the fastest-growing region in the UK. It is a trend that Nick Bond, business tourism manager for Welcome to Yorkshire, believes bodes well for the C&I sector, with the region currently turning over around £1.6bn a year.
And the county's diversity is a strength, from the glittering lights of Leeds, the ancient heritage of York, and the archetypal English seaside towns of Bridlington or Scarborough. "There's a depth of offering unlike anywhere else in the country," says Bond. "It's not about one single city but a broad range of destinations."
Corporates too are heeding the message with Red Bull, Sainsbury's and Curry's among visitors in recent years, and the region has set its sights on becoming the UK's top business destination. Bond concedes that after a tough 2009, it is too early to take a view on whether it will still hit these targets. "There's no doubt the corporate sector has been hit hard over the past year," he says. "But association business has remained resilient."
The region now boasts 440 C&I venues that hosted more than 180,000 events last year. Among the high-profile clients were Wilkinsons and the BBC, while Microsoft will be among the delegates at the MCT Live Summit in York in August. Next year, the Liberal Democrats will host their 2011 Spring Conference in Sheffield's City Hall for an estimated 1,500 delegates.
Recent developments include a £7m investment at Scarborough Spa that will extend its capacity to 1,900 delegates, while the Harrogate International Centre has been recently boosted by a £12m development scheme. New venues include the award-winning Leeds Met Rose Bowl, comprising a futuristic glass venue with event space for up to 1,000, and the 333-room City Inn, which opened in the revitalised Granary Wharf area in Leeds.
DIRECTORY
Welcome to Yorkshire
Contact: Nick Bond
Tel: 0113 322 3522
email: n.bond@yorkshire.com
Web: www.venueyorkshire.com
Have you registered with us yet?
Register now to enjoy more articles
and free email bulletins.
Register now
Already registered?
Sign in