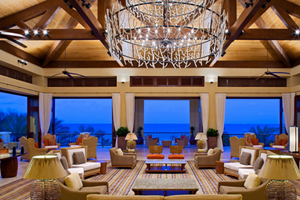 Carol Hay is director of marketing in the UK and Europe for the Caribbean Tourism Organisation (CTO). Prior to joining the CTO in April 2009, Hay was Antigua and Barbuda's director of tourism for the UK and Europe.
- How has the recession affected C&I business in the Caribbean?
The Caribbean continues to be popular. In the past year, we have seen several CTO members competing strongly in this niche. The economic downturn has made the C&I market a lot more competitive but our members are refusing to cede territory.
- What's the outlook for 2010?
We can feel an energy returning to the market now. Requests are coming in and the prospects look much improved. Jamaica is looking to take advantage of its £29m Montego Bay Convention Centre opening in November.
- Which destinations are best for C&I?
The big and modern facilities tend to be concentrated in Jamaica, the Bahamas, Barbados, Aruba, Martinique, Cuba, the Dominican Republic and Puerto Rico. But islands such as Trinidad and Tobago are putting themselves in a position to attract larger groups as well. For smaller groups, the Caymans offer a different experience along with first-class service and accommodation. Anguilla is also emerging as a C&I destination.
- Which destinations are popular with UK buyers?
Northern Caribbean islands including the Bahamas, Cayman Islands, Jamaica and the Turks and Caicos all have direct flights from the UK. Grand Cayman is popular, since activities and experiences are all within short distances of accommodation.
- What are the major new developments?
The Montego Bay Convention Centre in Jamaica will be supported by existing hotels. Many of them are within ten minutes of the venue, as are five championship golf courses. It will boast 20,000m2 of event space, split into two exhibition halls, a banqueting hall and eight meeting rooms. Recently opened Caribbean resort hotels include the Hyatt Regency Curacao Golf Resort, Spa and Marina (Dutch Antilles), Sandals Emerald Bay in Great Exuma (Bahamas) and Secrets, Montego Bay (Jamaica). A four-year development programme at The Crane, set within 40 acres on Barbados' south-east coast, has resulted in the island's oldest hotel now possessing one of the Caribbean's most modern resort communities, offering swimming pools, spas, two first-class restaurants, tennis courts, a retail park, art gallery, museum and glass elevator down to the beach.
- Best incentive options?
On the Cayman Islands, groups can visit Stingray City, go on a Jeep safari, take a night 'Bio' kayak tour or meet the world's rarest iguana. Groups visiting Montego Bay can visit Mystic Mountain to experience the Jamaican Bobsled Ride, swim with dolphins at Dolphin Cove and climb the Dunn's River Falls. Barbados offers Harrison's Cave, while St Maarten is known as the culinary capital of the Caribbean.
- Top tip for UK planners
Accessibility is key. Consider how easy it is to get to the destination and the resort. Also, think about the recreational options that are available on and off site. A wide range of activities is more appealing for incentive groups.
DIRECTORY
Caribbean Tourism Organisation
Contact: Carol Hay
Tel: 020 8948 0057
email: ctolondon@caribtourism.com
Web: www.onecaribbean.org
Have you registered with us yet?
Register now to enjoy more articles
and free email bulletins.
Register now
Already registered?
Sign in