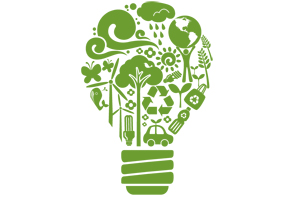 Instead, the 120-strong crowd gathered at One Wimpole Street for the SES, organised by Seventeen Events, focused on the changing nature of sustainability within the industry, analysing client demands - or rather their lack of requests - for greener solutions and questioned whether the issue took a back seat last year as agencies and corporates battled with budget cuts and event cancellations.
Sustainable stalemate
Indeed, C&IT's State of the Industry report highlighted that just 23% of client requests to agencies included CSR elements. However, 43% of corporates stated that their brand's CSR policy impacted on their event strategies.
World Events group executive chairman Graham Keene agrees that while corporates may prefer to take a sustainable route, procurement departments were still looking merely for the cut-price option. "The big issue from my point of view is that clients are not talking about sustainability," he says. "The marketing director or event manager might initially show interest in using a green venue, but procurement, which makes the decision, is not interested. They are just interested in the base price."
However, Allianz corporate events manager Stephen Flynn believes CSR is increasingly on the radar: "As an events team we are aiming to halve our delegate transport by introducing car-share schemes. CSR measures can save you costs."
Innovision business development director Richard McHardy agrees: "As well as believing that acting sustainably is the right thing to do, we have found it brings commercial benefits. Clients such as Red Bull and Locog are pushing their agencies to act more sustainably and deliver BS8901-compliant services."
Carbon and energy reduction
The SES audience agreed that 2009 had brought a temporary halt to the greenwashing that had been prevalent in the industry. Companies claiming to specialise in CSR solutions had dwindled, so the true leaders in the field were able once again to shine a green light and highlight their experiences as best practice.
One supplier demonstrating excellence in this area is the ACC Liverpool, which reduced its energy consumption by 14% over the past 12 months. General manager Jacquie Rogers attributed this success to the implementation of a series of measures, including an audit of the venue's energy consumption, the creation of an energy taskforce to establish an energy-saving charter and targeted sales of certain areas within the venue to avoid unnecessary lighting and heating. "We work with clients to determine when each room will be used so they are not lit or heated unnecessarily," said Rogers.
Another company committed to change is Tottenham Hotspur FC, which reduced its landfill waste by 60% over the past eight months. The Premiership club, which signed up to 10:10, a campaign aimed at reducing carbon emissions by 10% in 2010, installed 160 recycling points at its White Hart Lane stadium and launched energy-saving measures, in addition to ensuring caterers use local produce and encouraging greener transport choices. The club's executive director, Donna Cullen, said the club had invested in measures and is "starting to see the longer-term savings on our costs".
The future's green
The industry's evolution in sustainable practices has arguably moved from words to actions, with BS8901 already en route to influencing an international standard. So how far will the industry evolve over the next decade?
The final word goes to SES mastermind Andrew Williams, managing director of Seventeen Events, who concluded that in the long term all events would adhere to sustainable practices. "That's why when we named the agency we didn't use the word sustainable, because in ten years time the real utopia would be that sustainable events are no longer discussed," he says. "We would just be talking about good events, venues and suppliers, all involving sustainability as part of good business practice - it becomes a given."
Have you registered with us yet?
Register now to enjoy more articles
and free email bulletins.
Register now
Already registered?
Sign in