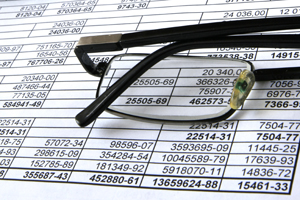 Corporate-side events departments' very existence has come under intense scrutiny during the recession, leading to job cuts at BMW and Pfizer, among others. A sure-fire approach to staying off the radar when it comes to corporate rationalisation programmes with a view to cost-cutting, is to ensure the events department covers its own costs, at the very least.
Some commercially savvy in-house events departments have adopted a cost-recovery model, while others have gone a step further by pitching against agencies to run events for other companies. C&IT examines three different working models adopted by The Co-operative Travel Sports and Events, Haymarket Media and Zurich.
PAUL CASEMENT - Head of the Co-Operative Travel Sports and Events
Most of our business comes from external clients; only about 10% comes from in-house clients at The Co-operative Group. We have to pitch for work with The Co-operative Group. We win it on our own merits, and aren't told which agencies we're pitching against. We have a fee and that's where we're competitive. We're generally less expensive than outside agencies. We know our own Co-operative brand and the corporate strategy, so that's an advantage.
My team comprises about 15 people - a mix of project managers, sales and administration staff. But I have access to a wider events team.
One of the events we've run for The Co-operative Travel was the launch of a joint venture with Cosmos. We've also managed a number of awards dinners for staff and suppliers.
My remit is to grow the business from a fairly small base to become a decent-sized event management company. Acquisition of an events agency is high on our agenda. This year we will organise about 35 events, which is about 15 more than a year ago, when I joined.
We have a three-year business plan. I don't feel we will be able to compete with the big companies like Motivcom or BI in terms of profitability but we want to be in the top 20.
CHARLOTTE WILLIAMS - acting deputy director of conferences and managed events, Haymarket Media Group
We run conferences, workshops and seminars for our internal clients, which are the magazine brands. They are paid-for, delegate-driven events that are focused on content. We also run 'managed events' such as dinners, morning master-classes, evening entertainment-driven events, annual meetings and roadshows for external clients. A number of these managed events are co-branded so they carry the client and Haymarket brand names.
About 90% of our work is for internal clients. We charge our in-house clients but we don't make a profit from them. We charge them our costs and we split the profit from the event.
For external work, we go out to pitch. We get a lot of new business leads because we work for in-house magazines and their sales teams regularly talk to their industry contacts and find out if they want to run an event. But we also look out for tenders.
Haymarket's conferences division has been around for at least 15 years and the managed events section was started just over a year ago. Conferencing was set up as a means for magazine titles to move into face-to-face activity, but it's been so successful that it's become much more than a brand extension.
We are a fledgling business and at the moment we are in the business-to-business and association markets. We are putting business plans in place with the aim of becoming one of the top 50 agencies in the next five to ten years.
JACQUI DAVIES - head of events, Zurich, Events Agency (Marketing)
We set up our internal events agency in 2006. It was different to our previous arrangement because we used to be fully funded by the company. All of that was decentralised four years ago. I have a cost of running my agency business and from that I determine the charge-out rates. So we charge the company to use us on a per-event basis just as an external agency would. We have a set rate that we charge and it's the same for everyone. Our aim is purely to recover our costs. It's a break-even set-up, non profit.
It was established because the company was reviewing our structure and looking at what could potentially be outsourced. The task of setting up a cost recovery model was quite difficult initially but at least we could benchmark ourselves against external agencies to produce a cost-benefit analysis.
The agency is not a mandated service and we don't pitch for events but it's a preference that our internal clients use us rather than external agencies. Sometimes people in the company manage the events themselves.
Since changing to this cost-recovery model, our internal clients have appreciated the transparency. It's an equitable division of costs across the business, so the user pays. We've made significant savings on our outgoings, and because we are self-funded, the suggestion of outsourcing events never arises.
Have you registered with us yet?
Register now to enjoy more articles
and free email bulletins.
Register now
Already registered?
Sign in