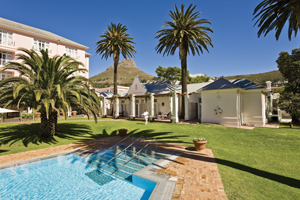 FACTFILE
Client Barclays
Event Internal audit workshop
Group size 65
Agency In-house
Date 5-7 October 2009
Venue Mount Nelson Hotel, Cape Town
Budget Undisclosed
Pre-event planning Barclays Internal Audit holds a series of workshops throughout the year for non-executive directors of governance committees and key business unit executives from across the globe. "These events are about collaboration and training colleagues, and they remain a crucial part of how we ensure strong and relevant corporate governance," says Barclays Internal Audit communications manager Dotun Olanipekun, who is based at the company's London headquarters.
The schedule for the year was finalised in January 2009, with Cape Town selected, as many of the delegates were travelling from sub-Saharan Africa, Asia and the Middle East.
Objectives Barclays Internal Audit provides independent assurance to the board and executive management team that financial and accounting controls are effective.
The two-day conference was a briefing session for 65 members of the audit committee and enabled Barclays Internal Audit non-executive directors to attend a series of presentations, networking sessions and briefings on the global business.
Challenges "With such a high proportion of senior managers, it was critical that we had an absolutely first-class level of service and excellent logistics," explains Olanipekun. With no site visit beforehand, much of the early stages of the event planning was conducted through "trust and intuition".
There was no shortage of transport challenges. Delegates were arriving from all points of the globe, with many having to transfer from Johannesburg. On arrival at Cape Town, delegates needed to be transferred from the airport.
The meeting itself comprised a number of high-level presentations, so seamless AV technology was vital. Olanipekun adds that the meeting was being recorded for the audit committee to share with members afterwards.
On the first day of the event, plans for an al fresco dinner were scuppered by a storm, while rumours of an airport strike sparked fears that delegates might not be able to get home.
Solution The Mount Nelson Hotel provided airport transfers and worked tirelessly to meet the client's needs, including moving the gala dinner inside as part of a wet-weather contingency plan. To overcome the technology issues, the hotel provided the conference with a technician who remained on stand-by. "He was able to foresee my needs and ensured there were no glitches," says Olanipekun.
The rumours of strikes receded as the event progressed.
The two-day event saw a tight regime of up to seven presentations each day, with breakfast, lunch and a directors' dinner served at the hotel.
Client verdict Olanipekun was pleased with the level of service. "The key to the success of this event was strong support staff," she says. "They were helpful and proactive with a professional attitude throughout. All handovers and transfers were seamless and we've had very positive feedback from delegates."
Post-event analysis Olanipekun says: "This was a serious event with a very demanding itinerary, and it's to the credit of all involved that the feedback has been so positive. We have held events in New York and Dubai - but there was almost unanimous agreement that service levels in Cape Town were on par and in some respects better."
TIMELINE
January 2009 Cape Town chosen as destination for event, with Mount Nelson Hotel elected as venue following a two-way pitch
April 2009 Delegates informed of destination and dates during meeting in Dubai
August 2009 Registration process underway
September 2009 Flights confirmed and registration returned
October 2009 Event runs
November 2009 Feedback and minutes distributed
For more information on South Africa, click through to the C&IT Destination Guide: South Africa
Have you registered with us yet?
Register now to enjoy more articles
and free email bulletins.
Register now
Already registered?
Sign in
comments powered by

Disqus