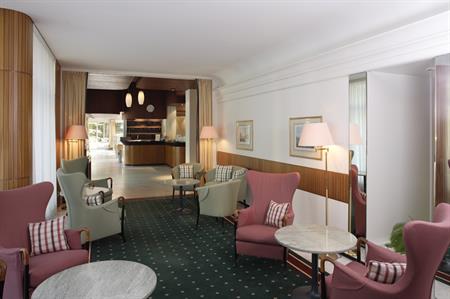 The four-star property's building dates from 1975 and no longers meets current operational or energy requirements. A new-build project will commence next year.
Until then, the hotel says it will continue to operate unaltered. The property, which has 70 rooms, is located on the Zurichberg, a few minutes away from the city centre, offerings views of the city, the lake and the Alps.
It offers three spaces for events, which can cater for between 12 to 20 for banquets or between 20-40 for cocktails. A space in the restaurant for up to 40 people can also be reserved.
The property is part of the Dolder Resort, which also operates the Dolder Grand in Zurich, which last year launched new meeting spaces.
More:
Zurich's Hotel Atlantis gears up for June opening
Visit C&IT's Zurich Destination Guide here
comments powered by

Disqus