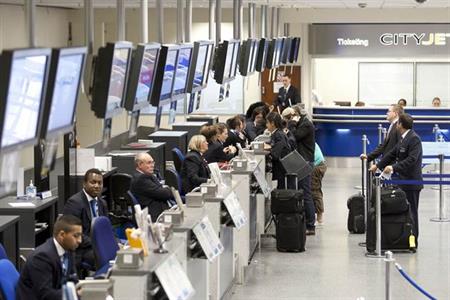 The decision will enable the airport to operate up to 111,000 flights a year, up from the 70,000 it currently handles. The expansion will also allow for additional short-haul aviation capacity for the UK.
London City Airport has submitted £200m expansion plans to double its annual passenger numbers to six million over the next ten years.
The plans for the airport will increase the runway capacity to allow for more take-offs and landings at peak times, and will accommodate quieter and more fuel-efficient aircraft. These aircrafts will have longer ranges and will open new markets that London City Airport doesn't currently serve.
Declan Collier, CEO of London City Airport, said: "The development of the airport will culminate in 2023 when, having constructed seven new aircraft stands, a parallel taxiway and terminal extensions to the west and to the east, the airport will be welcoming some six million passengers every year."
More on London City Airport:
Flybe launches five new routes from London City Airport
BA to launch new routes from London City Airport
Overseas brief: Lufthansa expands it offering from London City airport
comments powered by

Disqus